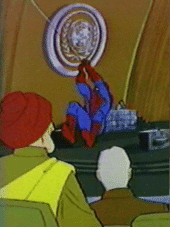 Miles O'Neal
Professional Webslinger
I am either the sole or primary developer for the following web pages:
My personal pages
The first two sets of PSW Technologies (as an employee) [since replaced by others, except for co-Xist, which went away altogether.
Usenet groups & froups (sic)
I was also responsible for about half of the now defunct Schober O'Neal, and many of the Net Ads pages, including most of the music pages and the Roadkill Bingo pages.
A number of former client pages via PSW Technologies and various company and client pages at Pencom Web Works that I can't mention at the moment.
A fairly large number of internal pages at both PSWT and Pencom.
The original Vignette StoryServer GUI
Some of the pages for two of Vignette's earliest clients
The Mark Heard pages.
Parts of the Web Odor/OTP April Fools Day pages, which were featured on the O'Reilly web site for a long time.
---
Last updated: 07 May 2001 Miles O'Neal <roadkills.r.us@XYZZY.gmail.com> [remove the "XYZZY." to make things work!] c/o RNN / 1705 Oak Forest Dr / Round Rock, TX / 78681-1514