The Eleventh Hour Storybook
The Eleventh Hour Songbook
Engine of Destruction
(live)
Loyal to You
(live)
No Outlet
Meet Your Maker
---

The Eleventh Hour Storybook
July 3, 2005
Ten tracks of fully amped rock and roll storytelling, with an emphasis on good fun and learning to embrace life's everyday challenges. Suitable for hip kids and rock veterans alike. The whimsical "Bark Along with Cody" and "Muffin in the Oven" have been featured on The Dr. Demento Show. Ace guitarists Andrew Carter and John Bretzlaff cut loose, and Buddy Miller's Hammond B3 maestro Phil Madeira guests on several cuts. Mastering by Dan Stout (Wilco, etc.).
Proceeds from Loyal To You will benefit Habitat For Humanity.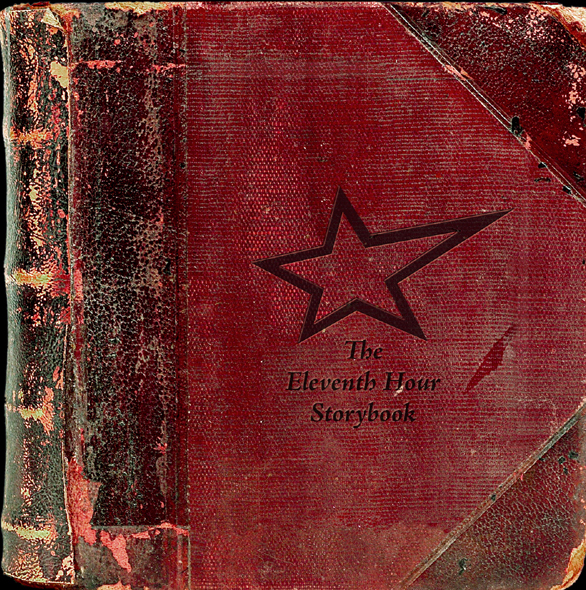 Track listing:
01 Engine of Destruction
02 You Little Victim
03 Bark Along with Cody
04 Goodnight, Rabbit
05 Getting Ahead of Myself
06 All in All
07 Muffin in the Oven
08 Soul Destroyer
09 Sing it Out Loud
10 Time to Leave


---

The Eleventh Hour Songbook
July 3, 2005
These were the original, bare-bones demos for The Eleventh Hour Storybook. Ping released them as a summer tour CD-R in 2004. The collection's chief enticement was a bonus commentary track by Jeff Elbel. The feature-length commentary track discussed the stories behind the songs, the recording process, the individual band members, etc. Interested Ping supporters can still order an inexpensive CD-R, without artwork, from Marathon Records.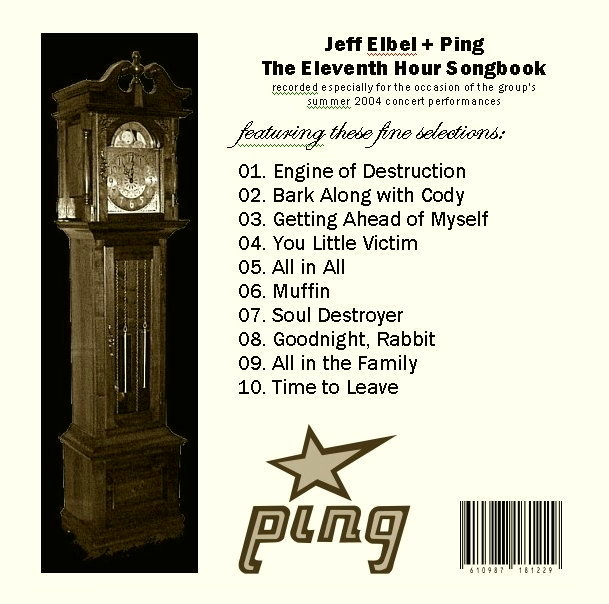 Liner notes:
Stop me if I've used this one before Ö
Here we are again! Time for summer shows, and still without Meet Your Maker in hand. If you're reading this, then you're probably a friend and/or patron of Ping music, and accustomed to my recent diversionary tactics while not bringing out the big concept album. It's not like I'm making Dark Side of the Moon, you understand. MYM should be a cool experience when finished (there has been much progress), but it isn't going to spin the planet in the opposite direction. It's simply more involved than, say, No Outlet or Loyal to You (which stand on their own merits), and I donít want to skimp on the details. My biggest time soaker has been other folks' music. Last year it was the Hopescope's Bring in the Sun and Dead Artist Syndrome's Saving Grace. This year, it's been Andrewesley's debut Strength. All have provided great experience, and benefit Ping in one way or another. Check them out at marathonrecords.com, if you're interested.
It's more fun for Ping to play shows when there are new songs for people to take home, though. So, through various computational formulae developed at the University of Illinois, I precisely calculated the last possible moment I could whip together a full-length project and have it ready in time for the shows. Including songwriting. Although four of these songs were written prior to the eleventh hour, the remainder were all but written on the spot. This ensures you, the listener, the freshest Ping product available. It also ensured that I wouldn't have time to tweak, over-analyze, or over-produce the recordings. Maybe later. The band learned these songs when they arrived to record their parts. The arrangements are minimal. Time will tell how the tunes evolve, but if you've got this, you can claim witness to their baby steps - walking straight out of the garage and into your heart.
What has this project taught me? When pressed for time, I tend toward comedy (i.e., "Muffin" and "Bark Along with Cody" - both based on true life experience, I assure you), or get really wordy and move in the Bob Dylan direction (i.e. "You Little Victim," which is probably directed at myself, if anyone). I've been reminded of the value of my friends and family. Despite the rocky beginning and borrowing a dodgy image from a Bugs Bunny cartoon, "Goodnight, Rabbit" is a tribute to my wife and the life we're making together - don't miss the last chorus. The details within "Engine of Destruction" have been exaggerated to defame the innocent; Megan has never smashed dishes at a restaurant or hit me on the head with a hammer. But she did ruin my digital camera. And recognizing that countless people are in worse straits, please take "Soul Destroyer" simply as healthy venting over a string of frustrating days on the job. It's actually a very decent job, and without it, I couldn't pursue all this crazy music nonsense I love so much. - Jeff Elbel, June 2004
Ping: Andrew Carter - electric gtr, Clint Davidson - bass, Jeff Elbel - vocal, acoustic gtr, fretless bass, Eric Sanford - harmonica, Terrence Stevens - drums. Recorded/mixed by Jeff. Mastered by Miro Svetinsky. Photo by Eric Elbel, Sr.
Thanks to Melinda, Megan, Bill Bowman, andrewesley, the Stevens family, Miles O'Neal, Miro Svetinsky, Brant Hansen, Cornerstone Festival, and to Ping alumni past and present. Thanks to the Maker for life, love, and music. Thank you.
Track listing:
01 Engine of Destruction
02 Bark Along with Cody
03 Getting Ahead of Myself
04 You Little Victim
05 All in All
06 Muffin in the Oven
07 Soul Destroyer
08 Goodnight, Rabbit
09 Sing it Out Loud
10 Time to Leave


---

Engine of Destruction
July 4, 2004
Recorded live at the Cornerstone Festival's Gallery Stage, Engine of Destruction was recorded to 24 track digital tape by Creation Station Media and released by the Minnesota-based Bootleg Live label. The show features a reunion of four of the five members of Farewell to Juliet. Includes the debut performances of three songs from The Eleventh Hour Storybook, and a rare performance of "Radio Flyer" from No Outlet.
For a limited time, Ping is offering a high bandwidth (320 kbps) version of the Engine of Destruction live set as a free download. The studio prototype of The Eleventh Hour Storybookís ďAll in AllĒ will remain a rarity for those with the original CD. Click the album cover to download a .zip file with ten mp3s.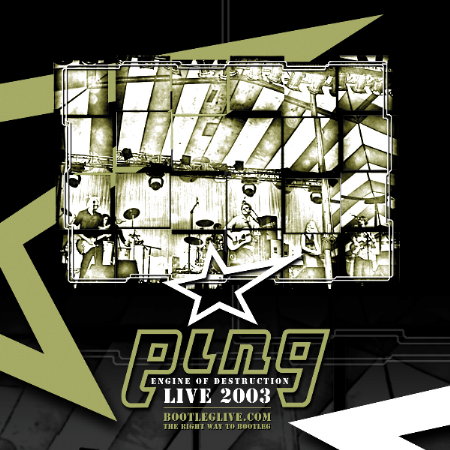 Click album cover for FREE download of this album!
Track listing:
01. Introduction
02. Mary Across the Ocean
03. Here Comes the Sunburn
04. Miracle Rain
05. Bedouin Girl
06. Radio Flyer
07. Engine of Destruction
08. Dig
09. Getting Ahead of Myself
10. Time to Leave


---
Recorded live on the Ping's 2002 Midwest tour, Loyal To You features performances by an expanded Ping line-up on the Cornerstone Festival's Gallery Stage and Silent Planet Records Acoustic Stage. Includes brand new material from Ping's forthcoming Meet Your Maker album, songs from the Farewell to Juliet and Sunny Day Roses catalogues, and more! Proceeds from Loyal To You will benefit Habitat For Humanity.
Read Jeff's Liner Notes for Loyal To You.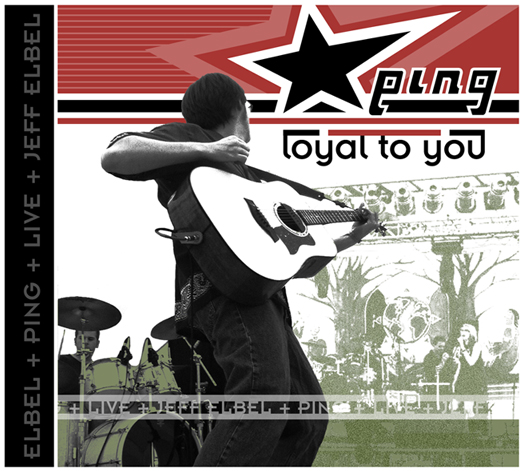 Track listing:
01. Introduction
02. Holiday on Ice
03. Mary Across the Ocean
04. Dig
05. Here Comes the Sunburn
06. Just Add Water
07. Going My Way
08. Miracle Rain
09. Bedouin Girl
10. Tomorrow
11. Pop
12. Healer
13. Dinosaur
14. All the Way Home


---
We have released a ten track CD of lush, earthy, all-acoustic rock and roll music. It's called No Outlet. The CD includes five brand new songs, and a five song preview of the Meet Your Maker project (the No Outlet versions are VERY different; completely different recordings and arrangements). Jeff sang the lead vocals on No Outlet, which you also won't hear on Meet Your Maker.
Read Jeff's Liner Notes for No Outlet.
All proceeds from No Outlet benefit the Gene Eugene Memorial Fund and Habitat for Humanity. Here's the track list:
Track listing:
1 Back into the Cage
2 Radio Flyer
3 Here Comes the Sunburn
4 Going My Way
5 The Crawl
6 Miracle Rain
7 Bedouin Girl
8 Mary Across the Ocean
9 Mouthful of Air
10 Songwork

---
Meet Your Maker Backstory
Meet Your Maker Lyrics
Meet Your Maker Recording Progress Chart (will resume Fall '05)